Hey penguins! Who's ready for the Penguin Cup? I know I am! Anyways, I want to know who YOU are supporting for the Penguin Cup! I'll be joining team Green/Space Squids along with Megg and Spike Hike! Vote on the poll below and I'll post the results later this week. Don't forget to check out my other polls here!
Also, Megg sent this funny meme to Polo. Gotta love the Avengers!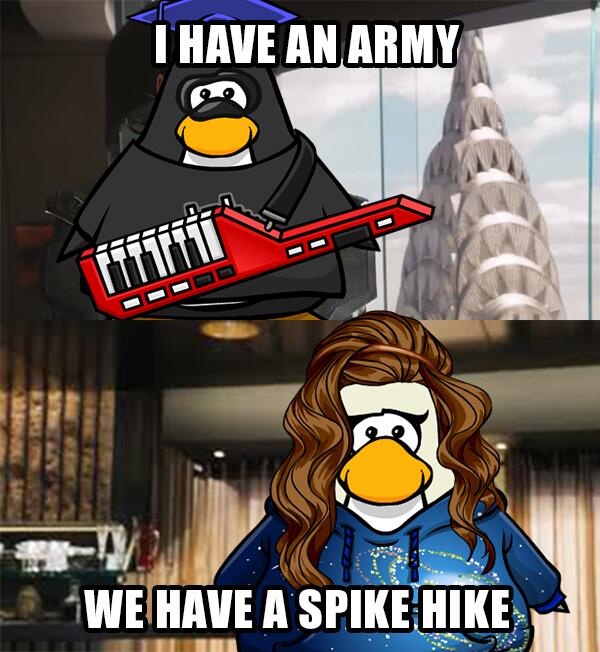 This also marks my 200th post on WordPress! WOO HOO!
Waddle on, Greeny 😀